Do you want to know who are the most handsome Kpop male idols in 2022? If yes, follow this list of the top 10 most handsome K-pop idols.
Korean popular music is endowed with numerous popular Kpop groups with talented, hot, and handsome idols. Each of the K-pop idols has a separate style and fan base. Talking about male K-pop idols, we can't deny the fact that they are attractive and handsome along with musical aptitudes. Following top ten handsome Kpop idols are such a perfect example of it. Let's run down the list and tell us your favourite most handsome idol of the Kpop world in the comment section.
Top 10 Most Handsome K-pop Idols 2022
(toc)
10. Kim Mingyu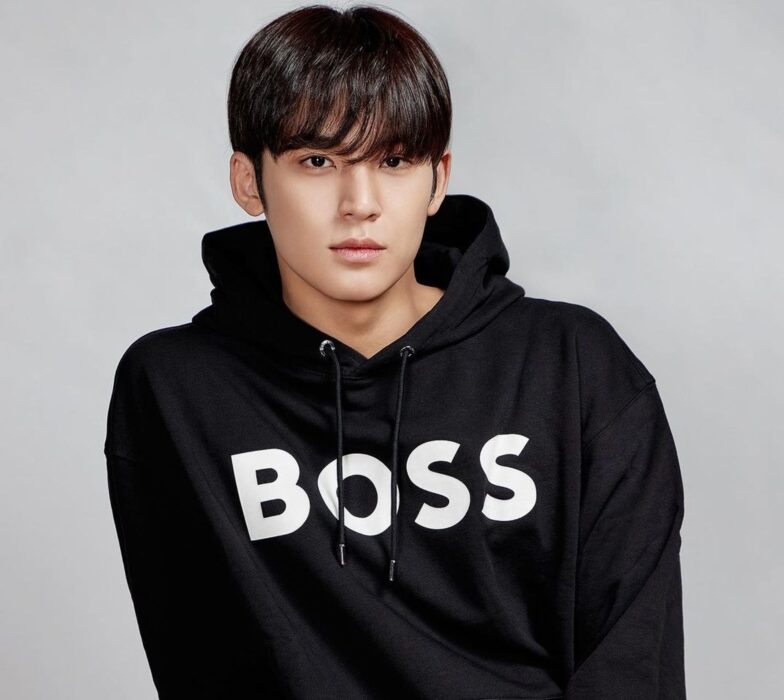 Mingyu's real name is Kim Mingyu and was born on 6th April 1997 in Gyeonggi-do, South Korea. He is a member of the Kpop boy band Seventeen under Pledis Entertainment. He is a South Korean rapper who is also famous among the most handsome Kpop idols. And he is an amazing singer and has over 6.8 million followers on Instagram. Fans from around the world do follow his fashion style. He has a truly cute face and attractive personality which draw the attention of his girl fans.
9. Mark Lee
Mark Lee aka Mark is a rapper, singer, and dancer and was born on 2 August 1999. He was born on 2 August 1999 in Ontario, Canada but of Korean descent. He is a member of the Kpop boy group NCT, sub-units NCT 127, NCT Dream, and the South Korean supergroup SuperM.
Mark Lee has over 9 million followers on Instagram which proves his popularity among fans. He is not only famous for his talents but also for his attractive appearance and cute face. Undoubtedly he is one of the most handsome Kpop idols in 2022. zee
8. BM
Matthew Kim is popularly famous as his stage name BM or Big Matthew. He is a rapper, songwriter, composer, and also record producer. He was born on 20 October 1992 in Los Angeles, California, and moved to South Korea in 2011 to give audition for the reality show K-pop Star. Nowadays, he is named among the most handsome Kpop idols.
BM debuted as a solo artist with his first digital single Broken Me. He is the main dancer, lead rapper, and vocalist in the Kpop Co-ed band Card. Hence he is the team's solid foundation for his rap and electronic dance. He never disappoints his fans with his amazing dazzling looks and his elegant, classy appearance.
7. Kai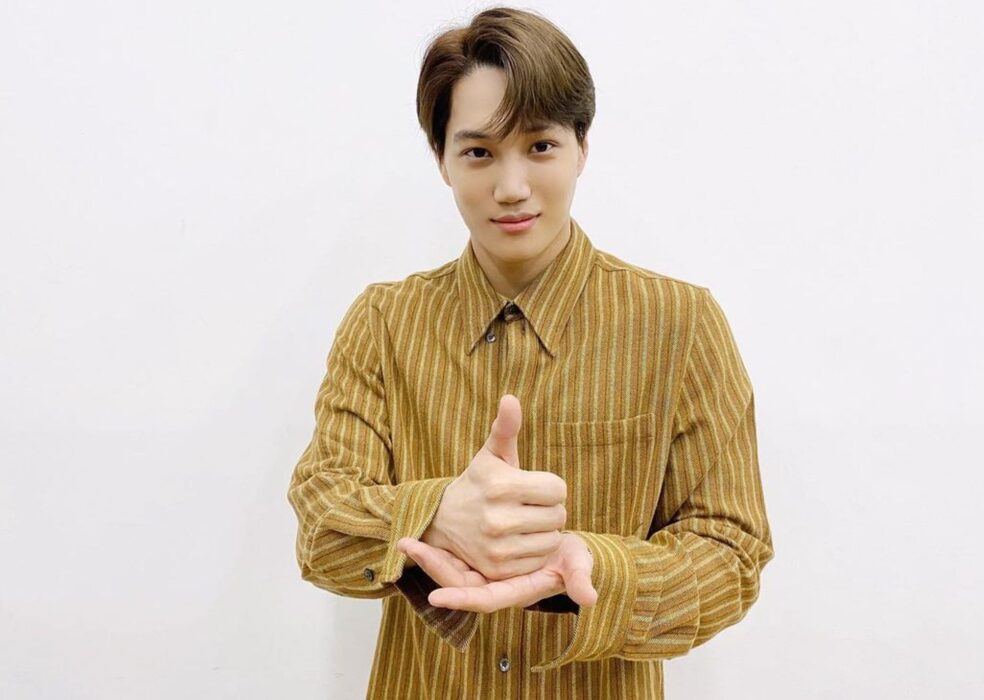 Kim Jong-in better known as Kai is a handsome Kpop idol and multitalented personality. He is a South Korean singer, model, actor, and dancer. He was born on 14 January 1994 in Suncheon-si, South Korea. And he is a member of the Kpop boy band Exo, sub unit Exo-K, and supergroup SuperM.
Kai debuted as a solo artist in 2021. Besides singing, he has appeared in various television dramas such as Choco Bank, Andante, and Spring Has Come. As we are discussing the handsome personality of Kpop's world, Kai is the sexiest and most handsome man. His amazing dance moves and impeccable sense of talent impress fans around the world. zee
6. Baekhyun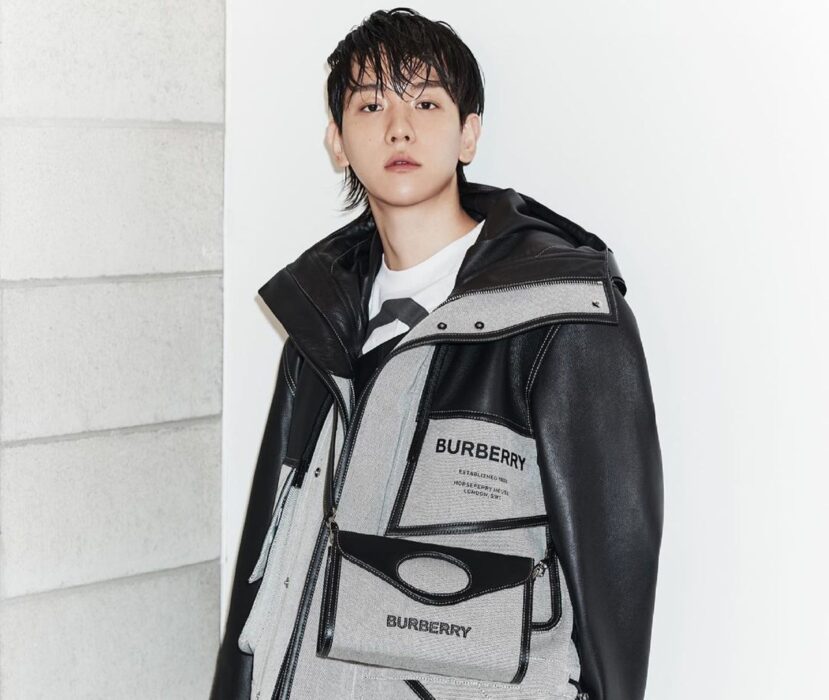 Byun Baek-Hyun, better known as Baekhyun. He was born on 6 May 1992 in Bucheon-si, South Korea. He is a South Korean songwriter, singer, and actor. In 2012, he made his debut as a member of the Kpop boy band EXO. Besides, he is the leader of the South Korean supergroup SUPER M.
Baekhyun started his solo career in 2019. He is a very hot, handsome, very beautiful smile and has a great sense of humor. When he sings and act fan goes crazy. He has also been labeled by his fans as a Brilliant Kpop idol or Genius Kpop idol.
5. Lee Tae-min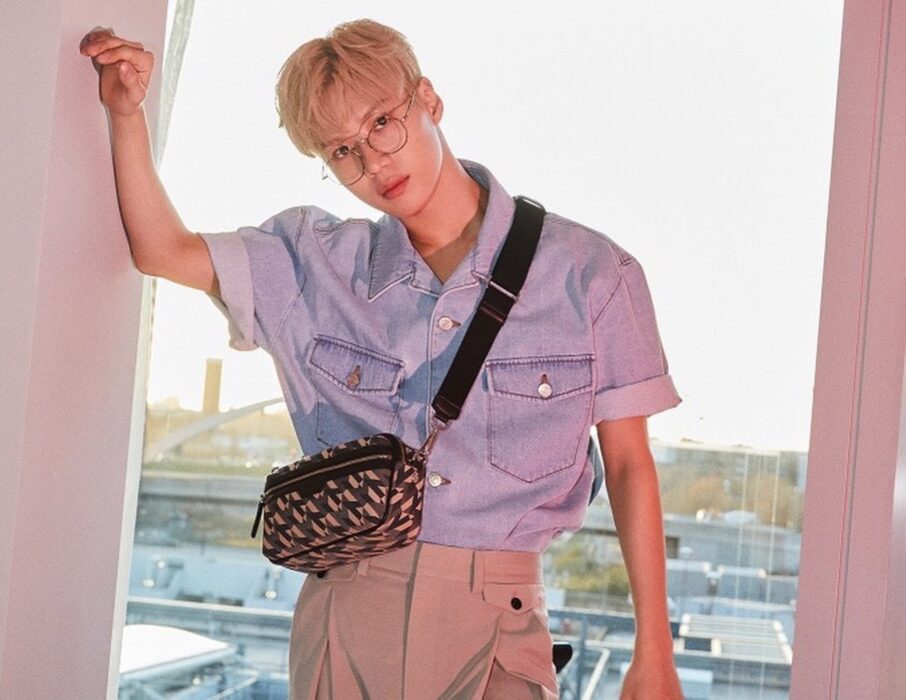 One of the most talented Kpop idols Taemin also gives tough competition to other handsome Kpop idols in personality. He is a singer, actor, and dancer who was born on 18 July 1993 in Seoul, South Korea. He joined the Kpop boy group Shinee in 2008, and the supergroup SuperM in 2019. His two singles Criminal and Idea from his 3rd album Never Gonna Dance Again acknowledged by critics as one of the best K-pop releases of the year. And he is also regarded as Idol's Idol by the media outlet.
This handsome Kpop idol debuted when he was at the age of 14. He Is famous for his tremendous and beautiful choreography. He has a prince charming face with a unique style and deserves this spot. zee
4. Jin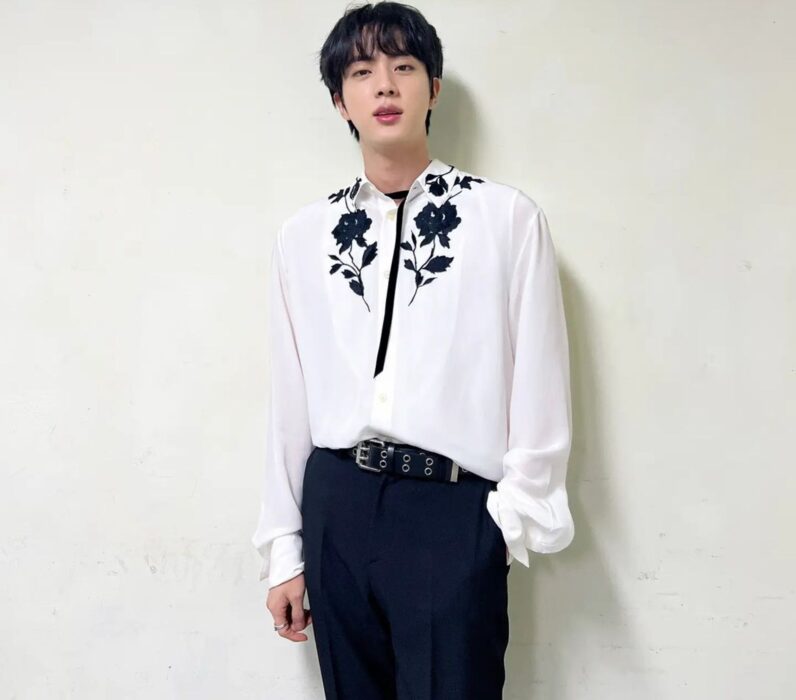 Kim Seok-jin is popularly known as Jin and was born on 4 December 1992 in Gwacheon-si, South Korea. He is a South Korean songwriter, singer, and member of the boy Kpop group BTS. He has co-written and released three solo tracks with BTS Awake, Epiphany, and Moon. And, he is one of the most followed Kpop idols on Instagram which ascertains his stardom.
Jin successfully gets 4th place in the most handsome Kpop idols list 2022. He is famous for his natural look, great personality, and mesmerizing eyes. He has always been praised and loved by fans across the world for his looks.
3. Sehun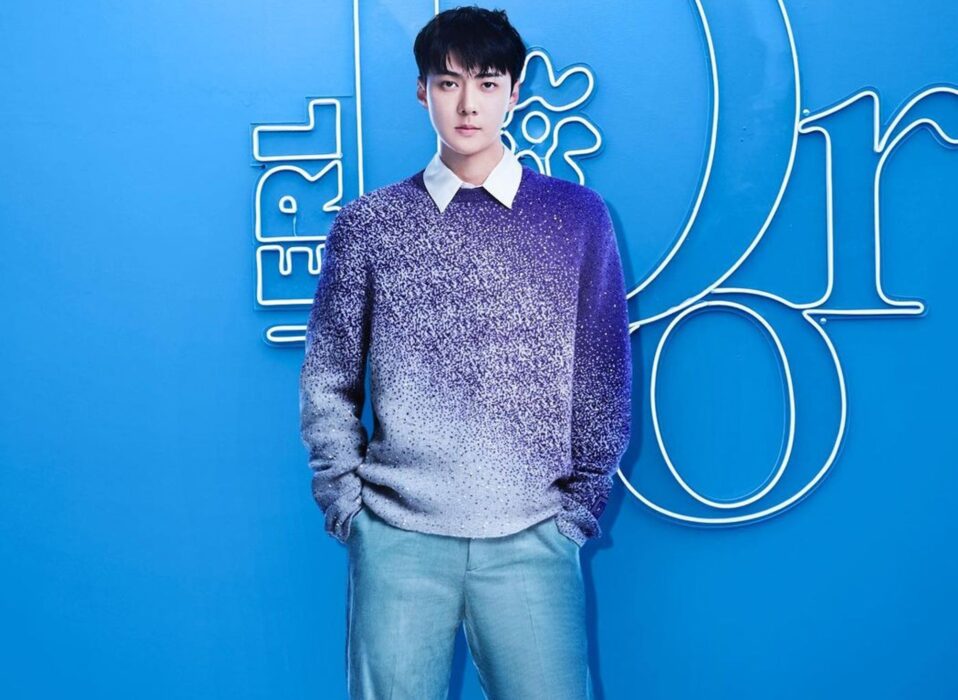 The 3rd place for the most handsome male Kpop idols goes to Sehun. He is a member of the male Kpop group Exo, sub-group Exo-K and sub-unit Exo-SC. Oh Se-hun is professionally known as Sehun. He was born on 12 April 1994 in Seoul, South Korea. He is known for his talent and attractiveness, broad shoulders, good personality, and many more. No doubt, he is a shining star in the Kpop world and one of the most popular male K-pop rappers.
Sehun has immense popularity on social media and has true fans around the world. He has worked in various film and television drama series such as Secret Queen and Dokgo Rewind. He has been a cast member of a South Korean streaming program Busted. zee
2. Jung Kook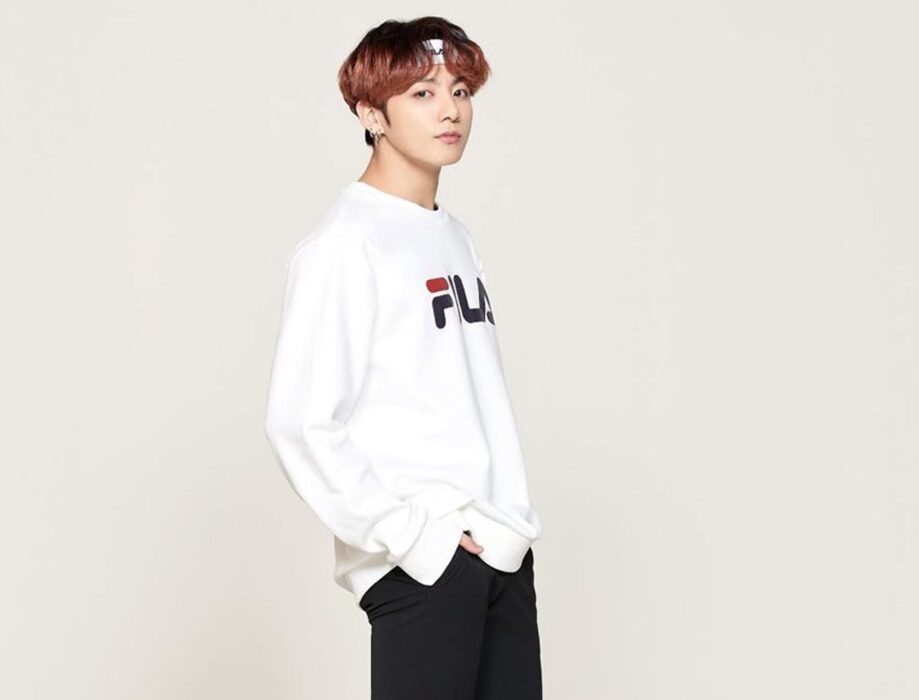 Jeon Jung-Kook aka Jungkook is a singer and songwriter who was born on 1 September 1997 in Busan, South Korea. He is the most popular member and vocalist of the South Korean boy group BTS. He is recognized as one of the most popular and successful K-pop idols in 2022.
Jungkook has also huge fan followings in South Korea as well as in other countries. He always uplifts the audience with his raps and dance moves. His charismatic personality and extremely attractive looks are also known to be the factors that contribute to his success. Undoubtedly he deserves the 2nd spot among the top ten handsome K-pop idols in 2022.
Jungkook grows from a young teenager into a Kpop star, and his visuals have had the same evolution. Not only does have the best visuals but his personality makes him shine even more.
1. Kim Taehyung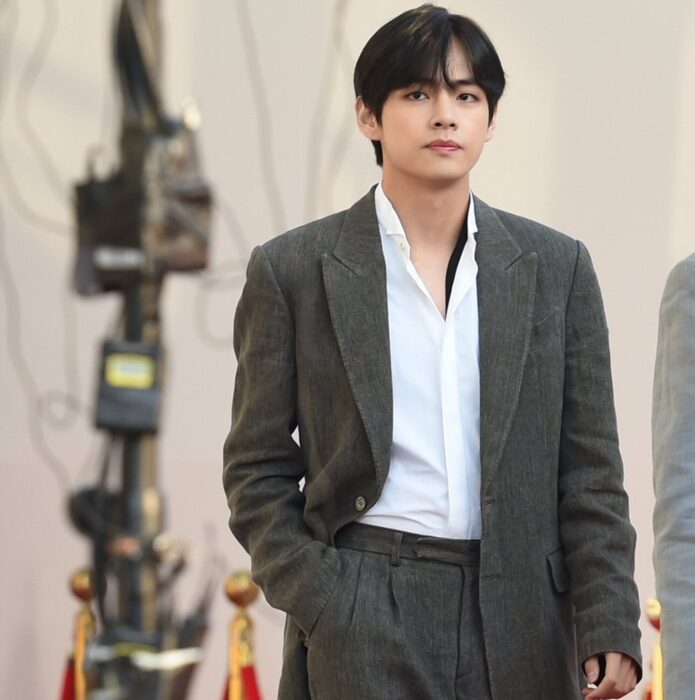 One of the richest Kpop idols Kim Taehyung aka V is also the most handsome K-pop idol as of now in 2022. The candy boy from BTS was born on 30th December 1995 in Bisan-dong, South Korea. V has a huge fan following all over the world. Girl fans are crazy for his attractive looks, killer eyes, and sexy voice.
BTSV is a singer, songwriter, record producer, and actor in big hit music. He is also a vocalist, a dancer, and a visual of BTS. As a solo artist, he has released three self-produced songs Scenery, Winter Bear, and sweet night.