Who are the hottest & most beautiful women in Australia? Find out in this list of the Top 10 Beautiful & Hottest Australian Women in 2022.
Life is full of beauty when you are surrounded by beautiful women. Beauty is not just about the face, it also counts with fame and success. Australia never disappoints while talking about beautiful and hot women. This country has some of the most beautiful women in the world. We have shortlisted such top ten beautiful and hottest Australian women of 2022. Let's have a look at the list below and tell us your favourite beauty queen of Australia in the comment section.
Top 10 Beautiful & Hottest Australian Women 2022
Shanina Shaik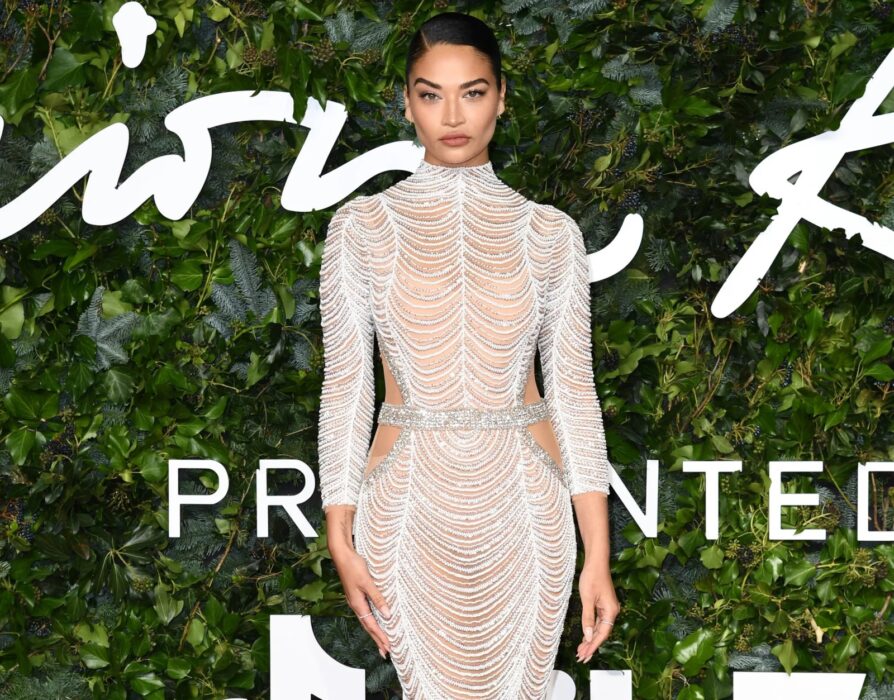 Shanina Shaik is a hot Australian model who began her modelling career at 08. She as a model collaborated with different modelling agencies such as The Lions, IMG Models, Traffic Models, etc. The beautiful woman of Australia holds her ancestry in Lithuanian, Pakistan, and Saudi Arabia. She holds 10th place in this list of the hottest Australian women in 2022.
Being a supermodel-Shanina won many hearts and became the brand ambassador of Australian swimwear brand Seafolly. The elite model of Australia and the cover girl of Cosmopolitan, Cleo, and Vogue, Shanina follows a plant-based diet.
Quite often, Shanina shares a glimpse of her happiness and personal life with her 3M on Instagram. Previously was married to Gregory DJ-Ruckus Andrews but parted ways after a year of the wedding.
Jessica Gomes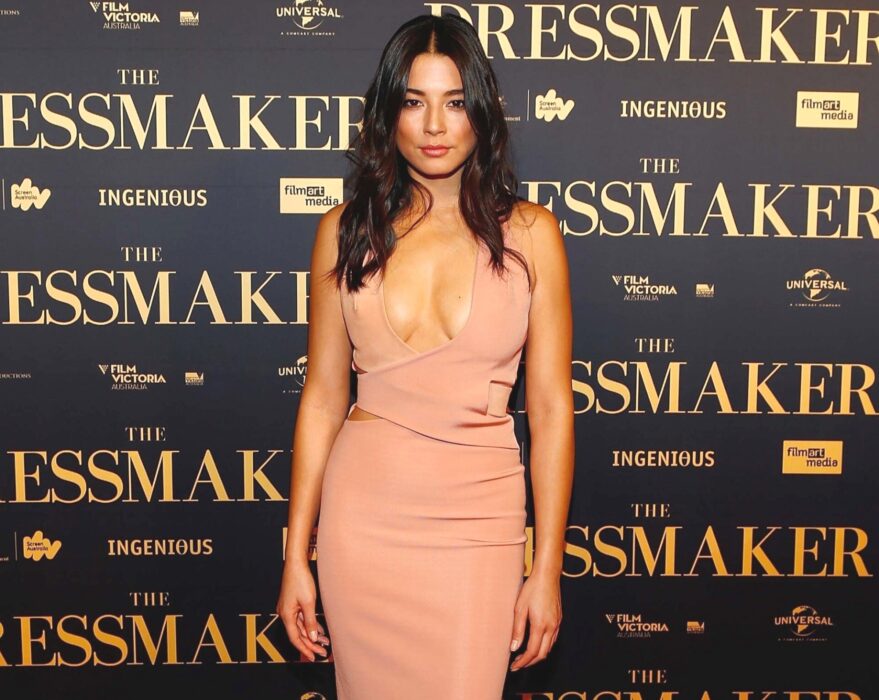 The Australian beauty Jessica Gomes is a fashion model and sister of Bianca. Besides being a model holds her talent in acting and music. Jessica began her modelling career at the age of 13 only. As far as the concern of most beautiful Australian women, she comes in 9th spot.
She walked the ramp for IMG Models, DKNY Jeans, Garnier, etc. Gomes preferred to walk the ramp for Asian brands over Paris. This astonishing lady made an appearance in various advertisements such as Hyundai Sonata, and tagline, among others, which brought her recognition in Korea. Sports Illustrated Swimsuit model Gomes won titles such as The World's most desirable women, Top 25 hottest females, etc.
Ellyse Perry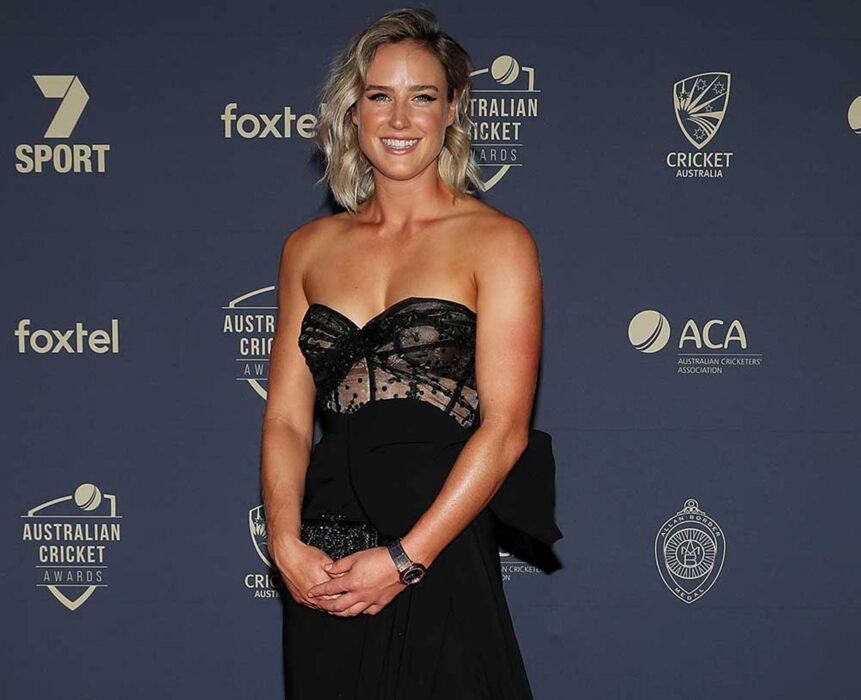 The prominent and stunning beauty of Australia, Ellyse Perry is an all-rounder sports person. She is named among the most beautiful female cricketers in the world. Besides being a cricketer, she is a footballer and soccer player nationally. Perry showcased her skills at ICC and FIFA as the first Australian player to play internationally. This shining player of Australia created a benchmark and won Rachael Heyhoe Flint Award, ICC Women's ODI, and many others. She is an inspiration to many and the reason behind female participation in sports. She married Matt Toomua in 2015 and separated after 05 years. This splendid Australian persona collaborated with Jockey as a brand ambassador.
Caris Tiivel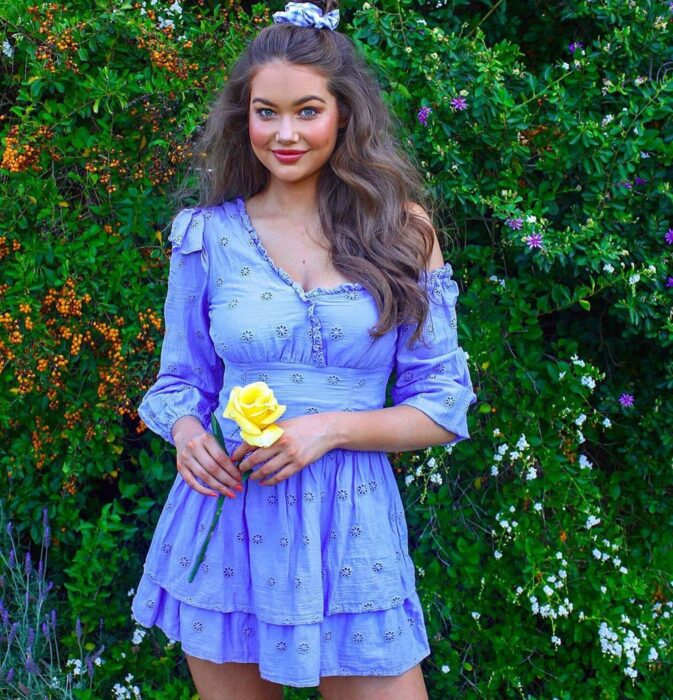 Caris Tiivel is a model and former Miss Universe Australia who represented Australia in the Miss Universe pageant in 2016. She is 65th in number for the Miss Universe title representing her home country, Australia, in 2017. She walks the ramp for Chadwick Models- A modeling agency in Australia, Tanya, and PERTH.
Caris Tiivel has plenty of crazy followers on Instagram, where she regularly updates about her interests and passion. She engages the audience with her bold and hot pictures.
Tenille Dashwood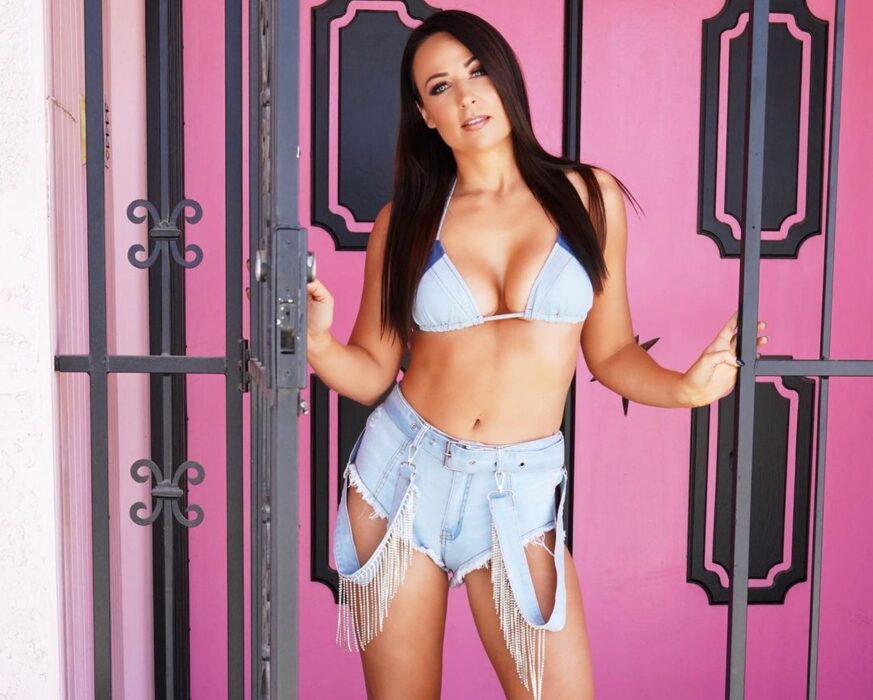 Tenille Dashwood is an Australian female professional wrestler, who was born on 1 March 1989. She has maintained her figure perfectly which can be seen in the ring. So, she comes on 6th place among the hottest women in Australia in 2022.
Her elder brother inspired her to step into the world of wrestling. She began training for the same at the age of 13. Impact Knockouts World Tag Team Champion is an elite performer who perused training at WWE Performance Center and Lance Storm. This magnificent champion debuted at ECCW in 2009, followed by other championships. She took part in the TV shows Total Divas and World of Hurt. Furthermore, her achievements include ECCW, PWI, and SWE, among others. Dashwood suffered from a severe shoulder injury in the early days of her career and continued for a long time.
Emily Sears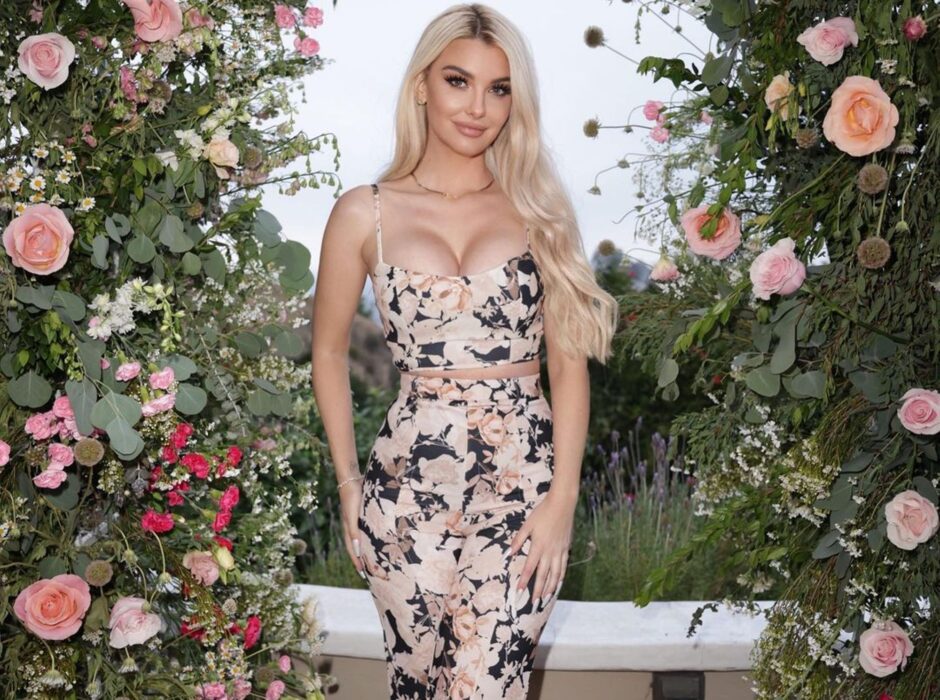 Emily Sears is an Australian-born model and a well-known fashion icon based in the USA, Los Angles. This hottest Australian girl is a social media influencer and appeared in many fashion and adult magazines. She grabbed the attention of many audiences with her glamour, fashionable style, and positive attitude towards programs like anti-bullying, gender discrimination, etc. She takes a stand with potential views and beliefs towards feminism. And she comes from a Crestline and a very supportive family in her career field. Sears had an excellent boost in her career after shifting to the US. This glamourous lady won the hearts of millions on social media and make her fans crazy with her hot figure.
Miranda Kerr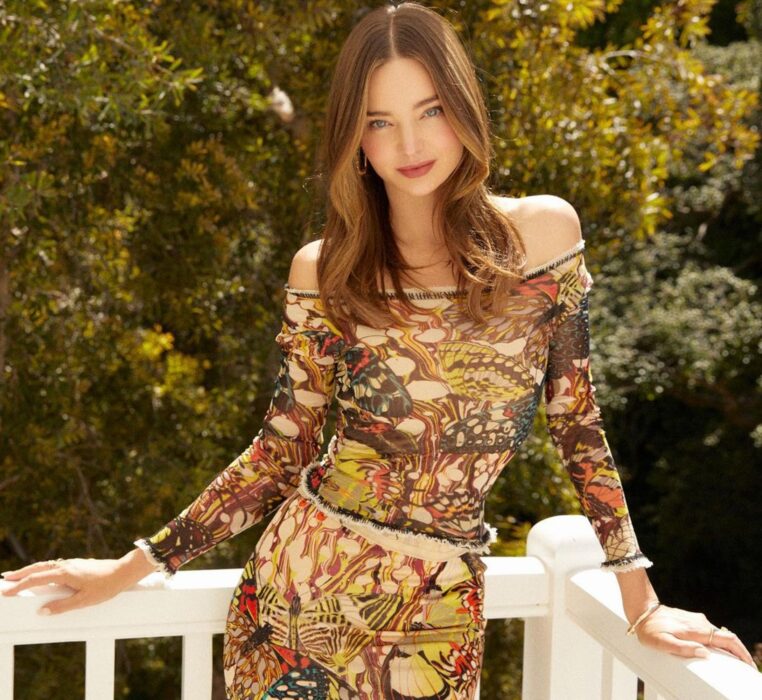 Who doesn't know about one of the most sexiest models in the world Miranda May Kerr? Yes, everyone. She never disappoints her fans with beautiful and stunning looks. She has an impressive personality and is one of the hottest Australian models and is a professional businesswoman. And she was born on 20 April 1983 in Sydney of Australia.
This Australian beauty queen gained popularity in 2017, with the first Victoria's Secret angel helping her gain popularity. She is the founder of an organic skincare brand named KORA. The model with blue eyes attracted many in the modeling and fashion field. This confident beauty stands out for her skills in various lines like beauty, jewelry, and fashion. Miranda Kerr is married to Snapchat CEO Evan Spiegal and has 02 children with him and a child with Orlando, her former husband.
Iggy Azalea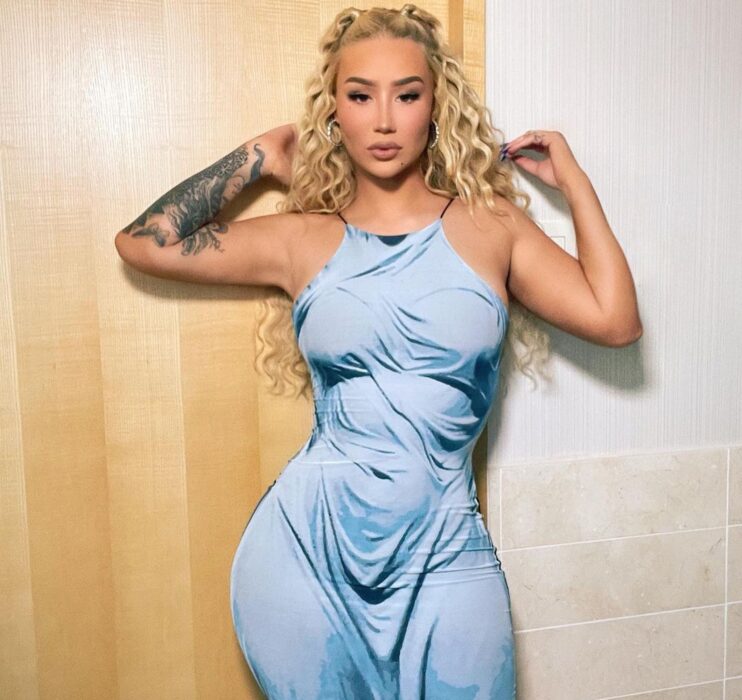 If you love English songs, you must know this name. She is a rapper and songwriter by profession who debuted in 2011. Later, in 2014 debuted with The New Classic studio album, which went viral worldwide. Iggy Azalea is named among the hottest female rappers in the world. She is excellent in music and seductive in personality which makes fans crazy. She gets 3rd spot in this list of the top 10 hottest Australian women in 2022.
This stylish diva works in the hip-hop genre; collaborates with brands such as bad dreams, Empire, Mercury, etc. However, her album topped the Billboard charts. People are mad over her style and skills. She has won numerous awards, including American Music Awards, People's Choice, and Teen Choice Awards.
Azalea didn't like school, so she dropped out of school. Moreover, as the little Azalea says, she went to the United States and decided to settle there. At 16, she got connected with hip-hop music.
Margot Robbie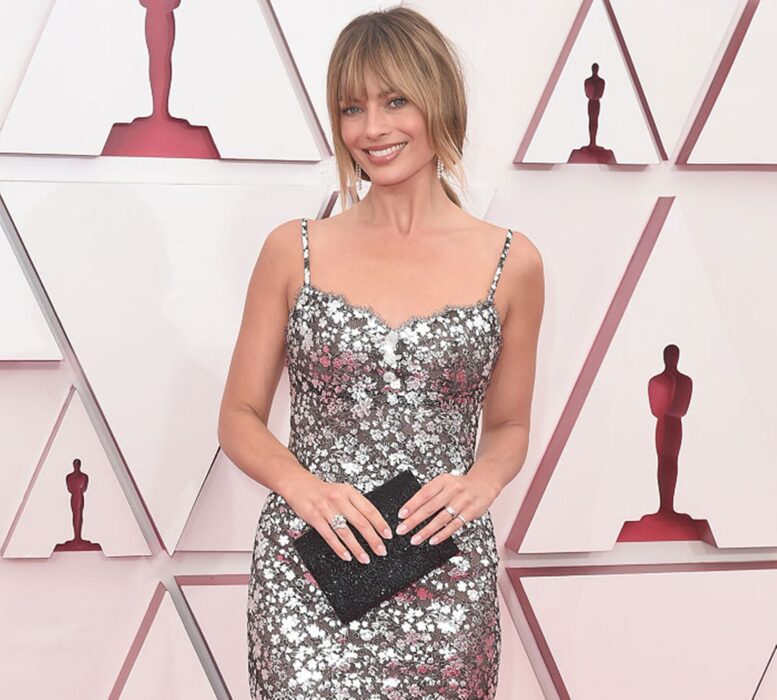 Margot Robbie is a producer and one of the most beautiful actresses in Hollywood as of now in 2022. However, when it comes to the topmost beautiful and hottest Australian women, she comes on 2nd place. This Australian beauty queen debuted in 2008 with Vigilante in films. Also, she worked as a host on Saturday Night Live on T.V in 2016. Besides Television and movies, Robbie also did music videos.
Robbie pursued an education at Somerset College. She doesn't share an interest in discussing her personal life. She married her boyfriend, Tom Ackerley, in 2016. This hot Australian woman is famous for creating high-profile and small-budget films. Robbie won numerous titles for her fashion sense and style. First position holder of the FHM 100 Sexiest Women in the world 2016 list is the brand ambassador of Nissan, Chanel, etc.
Katherine Langford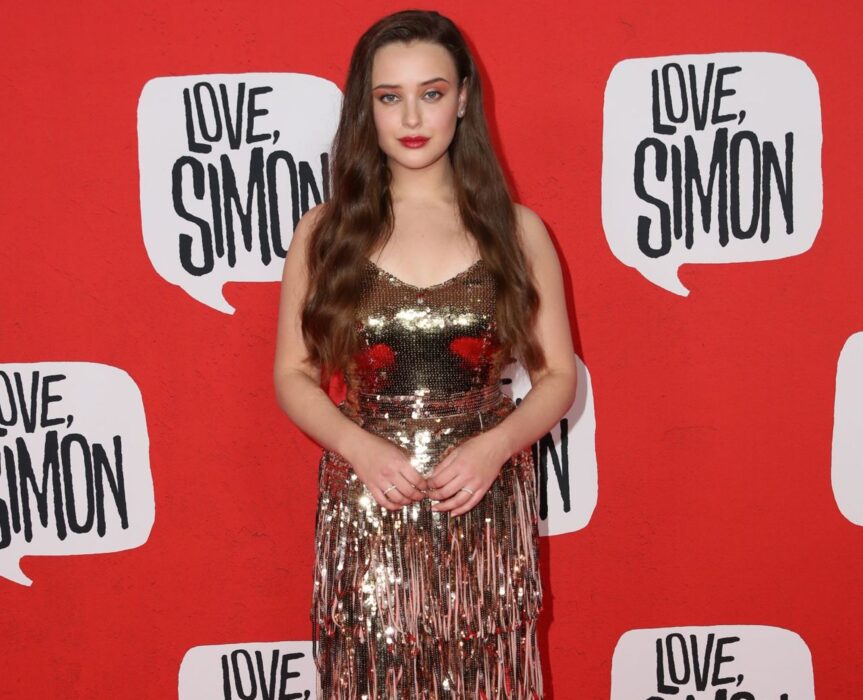 One of the young hottest Hollywood actresses Katherine Langford is the most beautiful Australian woman in 2022. By profession, she is a hot actress who was born on 29 April 1996. In childhood, she took voice training in classical and jazz. She is a multi-talented artist having skills in music, acting, piano, and sports also.
Katherine is a versatile actress who showcased her skills in Television and films, which won her various nominations and awards. The list of works by Katherine includes the Story of Miss Oxygen, Daughter, and Hannah Baker-(most appreciated work ). Being Hannah Baker, she won million hearts and earned popularity.
This hottest Australian girl is single as of now and lives in California. The actress has a massive fan following on Instagram over 28.6 million. She engages the audience with stunning pictures and awareness posts.